About Mill Hill Music Festival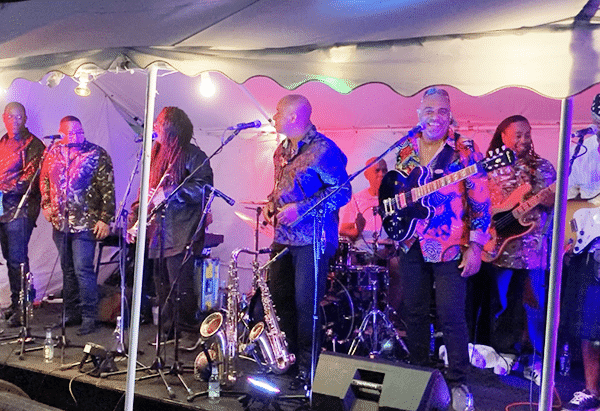 Mill Hill Music Festival was started way back in 1995, The first festival was organised by Jane Ellison and Marion Dewing with great success. Since then every other year the Festival has sprung back in to life and expanded over many genres of music.
It is one of the largest music festivals in the North London and Barnet area. It offers a wide choice of musical events designed to appeal to music lovers of all kinds. The fundamental objective of the Festival is to give new talent a showcase and enable people to enjoy performances by top professional musicians in their own area at lower than commercial prices.
Over the years, the Festival has played host to some great names of the musical world; Humphrey Lyttelton, Warren Vache, Scott Hamilton, Campbell Burnap, The Foundations, Paul Young, Stacey Kent, Acker Bilk, Alan Gresty & Brian White, Gwyneth Herbert, and many more.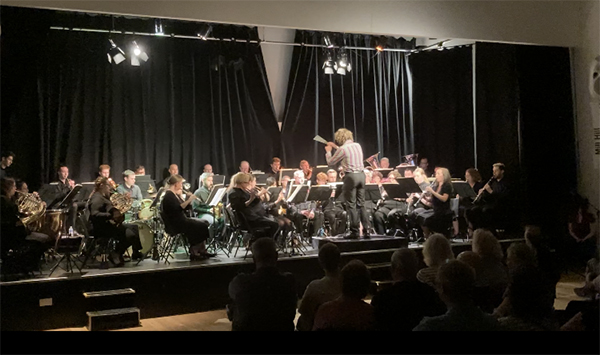 In a Festival first, for the 5th Festival (in 2003) we commissioned a new piece of music, The Mill Suite, which received its world premiere on our opening night. The composer, Philip Seaton was born and raised in Mill Hill. At the end of the week, the closing concert gave cellist Lawrence Durkin, another rising young Barnet star, a chance to shine. The Festival also played host to jazz singer, Stacey Kent and her musicians who gave us another spine-tingling performance.
In 2005, in another "Festival first" we had the pleasure of playing host to the British Youth Opera, whose ethos lies in a similar vein to the Festival's own objectives. The opera company helps young singers to develop their skills and go on to become professional opera singers.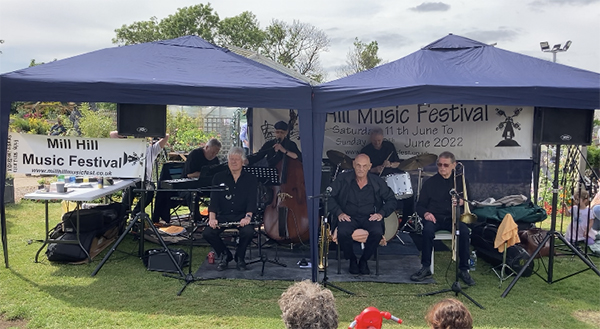 In 2007, our opening evening concert began with the first public performance of a newly-commissioned setting of a John Keble poem. The Festival continued to be a great success with truly splendid performance by British Youth Opera, a fantastic evening of jazz from the Scott Hamilton Quartet Plus Two, and a fascinating evening of klezmer from Gregori Schechter and the Wandering Few. The Festival with the first London performance of Jonathan Willcock's choral composition, A Great and Glorious Victory. This worked charts the moving aftermath of Trafalgar, an appropriate counterpoint the choir's triumphant performance of the Nelson Mass at the 2005 Festival.
In 2009, the Festival played host to a magical evening of music from the seventeen-piece all-star big-band, Allan Ganley Jazz Legacy directed by Andy Panayi with international star vocalist, Elaine Delmar, celebrating the musical arrangement and compositions of the late Allan Ganley. We also had a wonderful evening of opera from Katherine Marriott and other glourious voices. Stewart Curtis brought us an evening of klezmer and The Humphrey Lyttelton Band brought us an evening of music celebrating 'Humph' who was a patron of the Music Festival, the evening included many of Humph's favourites and some amusing anecdotes about him read by broadcaster Brian Perkins.
The programme for the 9th Festival, in 2011 featured a great variety of events, with something, we hope, for music lovers of all kinds. A wonderful operatic evening with Charles Court Opera and a delightful evening with Jacqui Dankworth and Charlie Wood as well as the BBC Symphony Orchestra Players.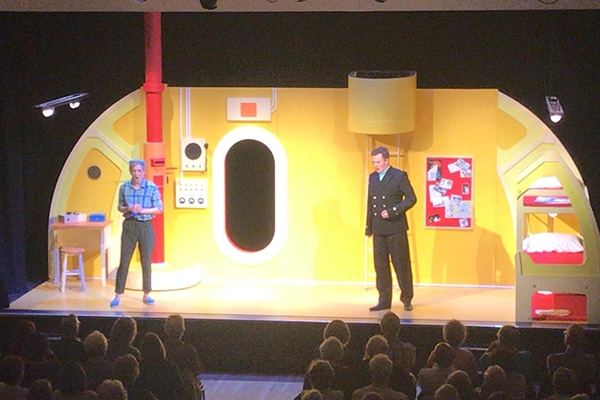 Our 10th Festival in 2013 showcased a wide variety of music from local groups and musicians, such as our opening classical concert with the Holbrooke String Quartet at St Paul's Church and Stewart Curtis' K-Groove, a fantastic award winning Jewish music band. Other highlights included a wonderful evening of jazz with the Bateman Brothers' tribute to Louis 'Satchmo' Armstrong. In a Festival first we had a very special evening from OperaUpClose who will be performed an English translation of Puccini's La bohème. The Festival ended with a big party evening of rockabilly music with The Polecats or The Mill Hillbillies as they were once known. The group returned to Mill Hill for their first hometown gig since 1979!
The Mill Hill Music Festival celebrated 20 years with its 11th Festival in 2015. 2015 also had a great line up with OperaUpClose with The Barber of Seville, 100 Years of Jazz in 99 Minutes with The Jazz Repertory Company, The Boss UK, and Anita Wardell.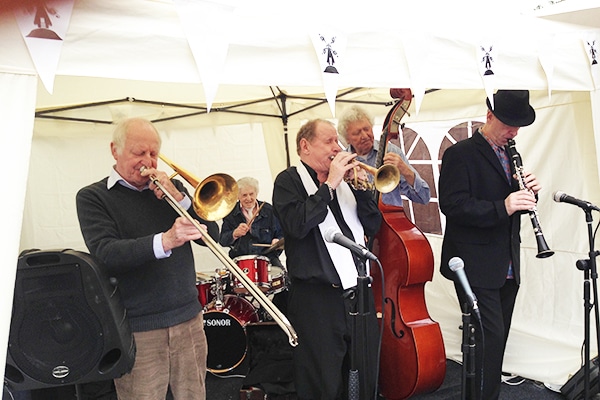 2017 saw Robert Fowler's Concert Jazz Band Tribute to swinging big band of legendary baritone saxophonist Gerry Mulligan and headline an amazing evening with ska band, The Silencerz with saxophone legend Lee Thompson of Madness.
2019 gave us a wonderful evening of jazz with The Alan Barnes Octet and an unforgettable evening with legendary pop band – The Foundations.
We had a little hiatus in 2021 due to Covid restrictions but we were able to put on a Festival in 2022 with highlights including the wonderful Joe Stilgoe and a party night with the supergroup The Brit Funk Association.
In the lead up to each Festival, we as always find ourselves in something of a dilemma – which artists do we book? The astonishing problem we have, is that are so many wonderfully talented musicians to choose from. Whether amateur or professional, just starting out or long established, local or international, the Mill Hill Music Festival simply bursts with gifted musicians.
From its early beginnings the Festival has had the much-appreciated patronage of Lady Hobson OBE.
Mill Hill Music Festival is organised by music lovers for music lovers, on a not-for-profit basis.
Mill Hill Music Festival 2023 Organisers
Daniel Bleich  Sarah Bourn Lucia Carabine  Rob Sykes Clare Tichborne  Roger Tichborne