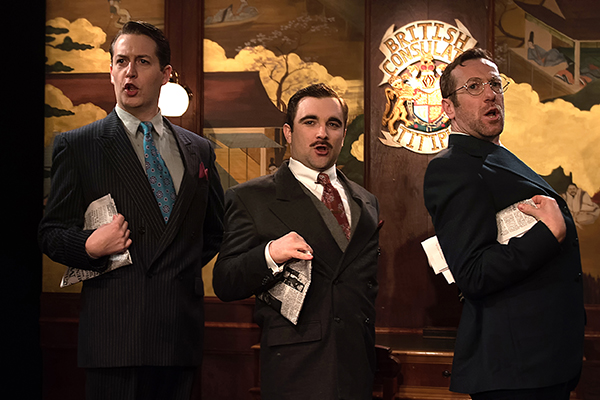 GILBERT & SULLIVAN'S – THE MIKADO
Tuesday 20th June - 7.30pm - Cash Bar.
Hartley Hall, Flower Lane, Mill Hill, NW7 2JA
£20.00
Charles Court Opera present their stylish, highly successful 5-star London production of the most loved of Gilbert and Sullivan's comic masterpieces, The Mikado. Behind closed doors at a British Consulate, the scheming Lord High Executioner is about to hatch one plot too far, with far-reaching and hilarious consequences for everyone involved. Containing familiar songs including A Wandering Minstrel I, I've Got a Little List and Three Little Maids from School. This punchy and hilarious satire promises to be a treat for operetta lovers and newcomers alike. The production is directed by John Savournin, whose recent productions include Trial by Jury for Opera North, The Pirates of Penzance and HMS Pinafore, both in collaboration with Opera Holland Park. The cast will include: Matthew Kellett, Matthew Siveter, Jack Roberts, Jennifer Begley, Meriel Cunningham and Jennifer Clarke.
"From the opening explosion of energy this is a show that knows where it's heading, and that's to five-star heaven." – What's On Stage
"The cast sings and acts with a winning blend of gusto & wit" – Evening Standard
"The Mikado is full of wit, impeccable timing and exceptional acting and singing by the energetic cast. This is a triumphant achievement both visually and musically" – The Stage
Out of stock